Seamless Rain Gutters in Corpus Christi, Rockport
Texas Gutter King is an industry leader in installing and repairing Corpus Christi and Port Aransas gutters for residential and commercial properties. We are dedicated to providing fast, affordable gutter installation and repair service for Port Aransas residents.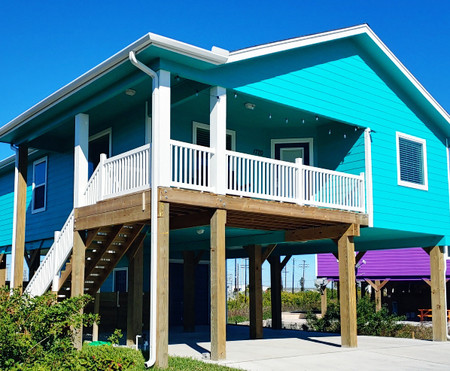 Your gutter system is a valuable tool for the proper, safe functioning of your home or business. Texas Gutter King has years of experience with all profiles and sizes of gutter installation for Port Aransas homes and businesses. Improper installation or care can result in costly repairs, severe damage to your landscaping, or even an erosion of the property's foundation.
Top Quality – Our quality is reflected in our service & materials and how you're treated by our consultants, installers, and office staff. Our crews clean up their jobs and care about their workmanship.
Free Estimates – Meet with your project consultant to discuss your needs and ideas. Pricing is provided at the appointment time, and there is NO OBLIGATION or heavy-pressure sales.
Home & Commercial – We cover the entire Texas coastal region, including Port Aransas, Corpus Christi, Aransas Pass, and Rockport.
Expert Gutter Repair Corpus Christi Homes and Businesses Trust
The water overflow from damaged, clogged, or leaky gutters on your residential or commercial property can often lead to costly consequences. Your roof, siding, and basement could be at risk if your gutters are improperly installed or regularly maintained. Texas Gutter King offers professional service and gutter guards for installation in Corpus Christi.
Repairs – Residential and Commercial Port Aransas Gutters
We use only the finest materials and products for your residential or commercial Port Aransas gutters. With an impressive team of fully trained technicians experienced in gutter repair, we can inspect your gutter systems and fix any obstacles prohibiting water flow.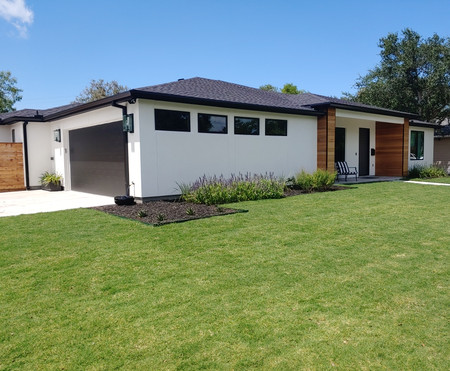 If your gutters have been damaged beyond repair, our experienced technicians can replace sections or complete gutter systems with a wide variety of top-quality gutter systems and parts.
Gutter Guards – Leaf Protection
Leaves and debris in your gutters are difficult and dangerous to clean. Texas Gutter King can install gutter guards on new and existing gutter systems. We always thoroughly clean out your existing system and can install several grades of gutter guards, effective against all types of leaves, including cedar elm, cedar, oaks, and other small debris. LeafBlaster and Gutterglove Pro also prevent mosquitoes from breeding in your gutter systems.
Exclusive Dealer of the Gutterglove Pro Gutter Guards
Among the options for premium quality, high-performance gutter systems include the Gutterglove Pro gutter guards. Texas Gutter King is the exclusive dealer of the Gutterglove Pro. This extremely effective protection system keeps debris out of your gutter to provide the best water flow through your gutters.
Only Texas Gutter King provides:
Best Warranty! 5 years, no charge repairs
The largest selection of styles, profiles, and materials.
No day laborers or sub-contractors, only employees.
Fully Insured with Workers' Compensation.
Over 19 years in business.
Find a Guttering Service Near Me
powered by NiceJob
Benefits Corpus Christi Residents Get with Texas Gutter King
Services Provided by Texas Gutter King include:
Free Estimates
Best Industry Warranty
No Day Laborers or Subcontractors, only Texas Gutter King Employees
Fully Insured
Nearly Two Decades of Servicing Port Aransas Gutters
Worker's compensation insurance
Technicians at Texas Gutter King have been thoroughly trained to provide comprehensive service for all gutters and gutter systems. Whether your residential or commercial property needs specific damage repaired or you need a complete overhaul of your gutter system, Texas Gutter King has you covered?
Quality Gutter Installation, Repair Service for Texas
Texas Gutter King has serviced Corpus Christi and Port Aransas gutters for almost two decades. We are a part of this community and are dedicated to providing the finest quality materials and services at the best prices in the marketplace.
We have spent years building up a solid reputation in the community for delivering the largest selections of gutter profiles with affordable pricing plans. Contact Texas Gutter King at (361) 529-9143 for complete information on the full range of gutter repair and installation services in Texas.