Say Goodbye to Cleaning Gutters, Forever!
Texas Gutter King is the exclusive Gutterglove Pro gutter guards provider in Central Texas. When our expert team installs these as part of your gutter system, you will never have to clean your gutters again.
Gutterglove Pro is the best gutter guard in terms of value, safety, and performance on the market. Its unique design uses high-quality aluminum and stainless steel materials to protect your home or business from water damage, foundation erosion, and constant maintenance/cleaning. It filters out all debris before it enters your gutters and is suitable for almost any gutter or roof.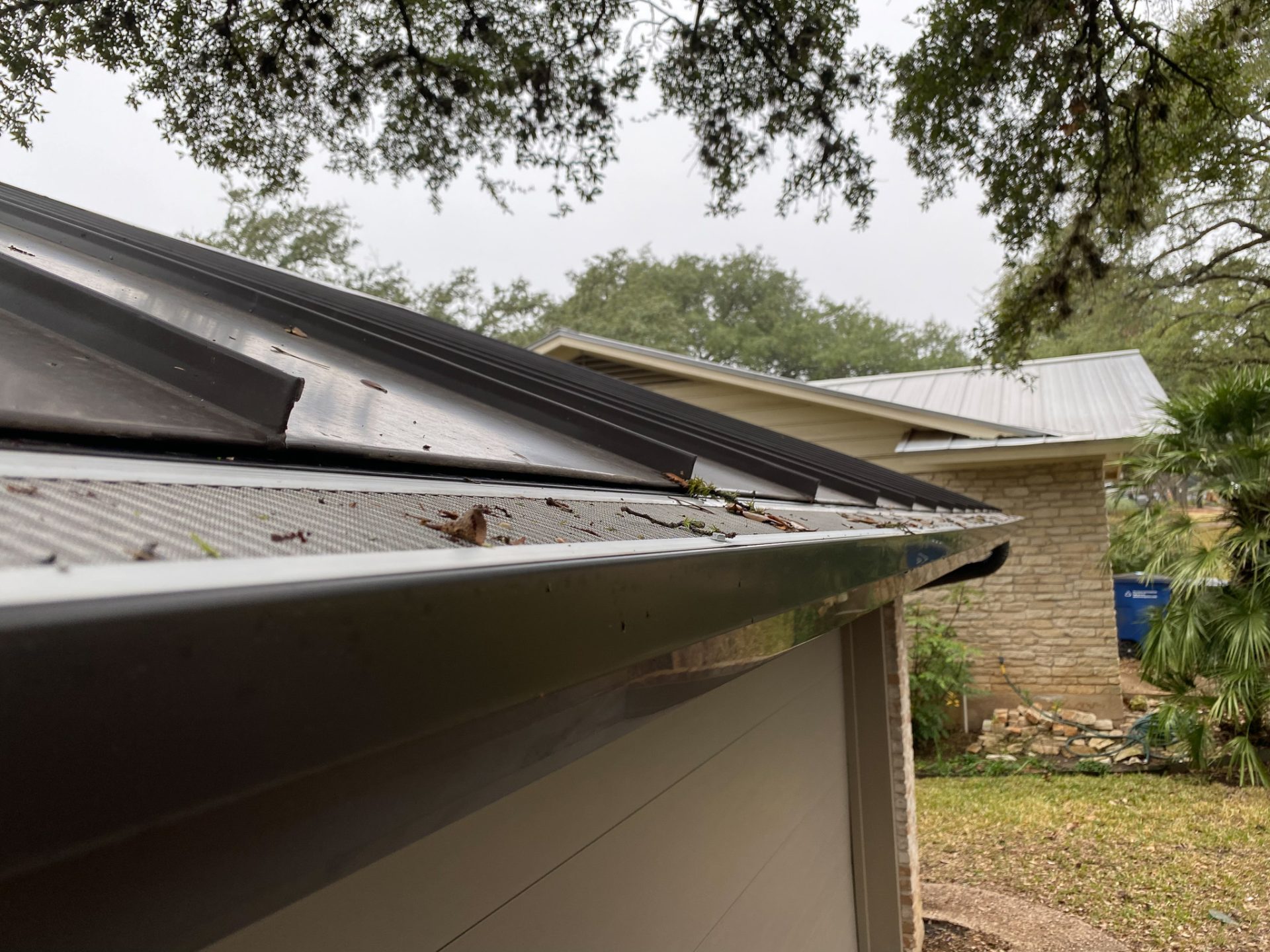 Gutterglove Pro is a high-performance and innovative product. It can filter more than 150 inches of rain per hour and is barely visible from the ground. Its unique wing configuration allows for endless installation options and can be installed on any new gutter offered by Texas Gutter King.
Its heavy-duty, stainless-steel micro-mesh screen lining not only keeps out a wide range of debris and buildup but it also keeps insects out of your gutter system. Gutterglove Pro gutter guards, in particular, are made with the finest Type 316 surgical grade stainless steel micro-mesh, preventing even the most minor debris from entering your gutters. It also has V-Bend Technology and is rust and warp resistant.
Gutter Glove Pro
Gutterglove Pro is also very environmentally friendly. It is used as a pre-filtration system to harvest rainwater throughout Texas and North America, and rainwater collection aids in water conservation efforts. Gutterglove Pro employs stainless-steel mesh measuring 550 microns, far exceeding the rainwater collection standard, requiring gutter guard hole sizes to be less than 1,500 microns.
Gutter Glove is the most effective gutter guard on the market today. Texas Gutter King is so confident in this product that we offer the industry-leading 40-year warranty for our Gutterglove Pro gutter guards.
Effective
Gutterglove Pro gutter guards keep leaves, pine needles, and roof grit out of your gutter while providing maximum water flow through your gutter.
Stainless Steel
Made from stainless steel micro-mesh that can withstand the elements and avoid warping or rusting year after year.
Rainwater Filters
Gutterglove Pro gutter guards will improve water quality by filtering out leaves, pine needles, and small debris from your gutter and rainwater harvesting tanks.
Install on ANY Gutter
Gutterglove Pro can be installed on any new gutter that Texas Gutter King offers and, in most cases, can be retrofitted to existing gutters as well.