Your search for a Spray Foam Insulator in Texas is over!
Finding the right spray foam insulation company to insulate your home or business can be daunting. Your search for a spray foam insulation company in Texas that you can trust is over. We are experienced in all aspects of spray foam building insulation to keep your heat inside when it's cold and the air conditioning in when it's hot out!
In addition to giving you a more comfortable home or business, our foam insulation has several benefits, such as:
Stopping air and moisture infiltration
Strengthening  the building structure
Saving on energy costs
Keeping dust and pollen out
Permanent insulation that will not sag
Reducing capacity requirements for maintenance and wear of HVAC equipment
Spray foam insulation is an excellent choice for your home insulation needs. It will seal your home from air and moisture intrusion and protect your family's health from airborne pollutants and allergens. So why not try it and experience the comfort it provides to your home, to you, and to your family?  Contact us for a free quote and see how we can improve your home or business!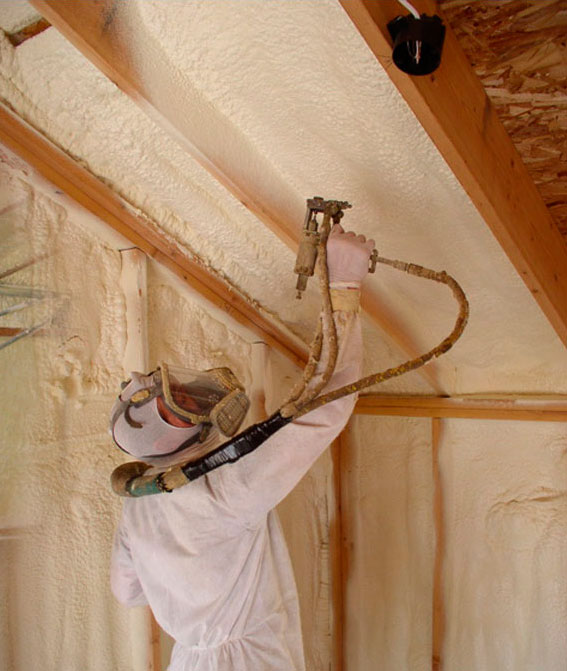 What is Spray Foam Insulation?
Spray foam insulation is used in walls, attics, crawlspaces, ceilings, and other building parts. It serves as an alternative to traditional building insulation such as fiberglass. It insulates against extreme weather conditions, keeping the heat inside when the weather is cold and the hot air outside when it is warmer. It also protects from harmful elements of the environment, such as pests, dust, and mold. This insulation comes in spray cans and contains resin and certain chemicals, such as polyurethane or other isocyanates. The chemicals and resin create foam when sprayed onto concrete slabs, roof tiles, wall cavities, or through holes drilled into a pit of a finished wall. This foam will then expand and solidifies in place. Spray foam insulation is not a residential insulation solution but has tremendous benefits for commercial applications in a business.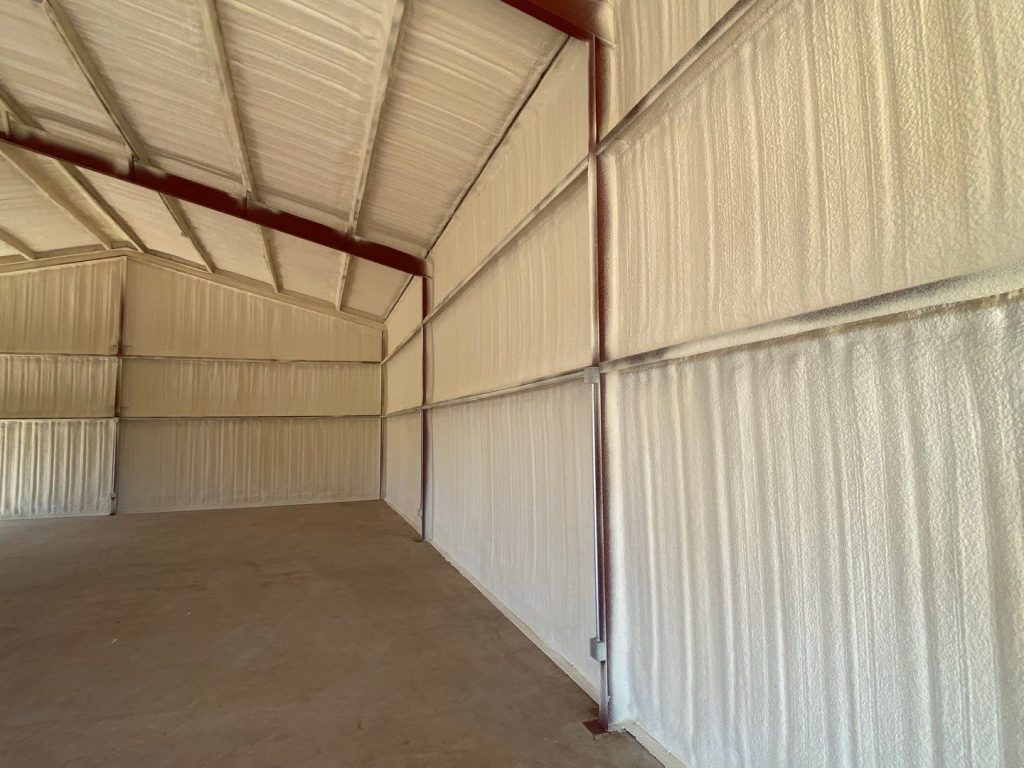 When the foam insulation is sprayed, it will coat the surface and quickly expands as it solidifies. The foam dries quickly, providing relatively permanent insulation that will not sag. If, in any case, the foam expands beyond the desired area, the excess insulation can always be trimmed or cut away to the desired size.
Spray Foam is not a DIY project. When sprayed, spray foam insulation can be somewhat dangerous to people. The particles can get into the eyes, on the skin, or even inhaled through the mouth and nose if proper safety equipment and clothing are not worn. It can cause rashes or inflammation on the skin and irritate the eyes and the respiratory system because of its strong chemicals. If you decide to use spray foam insulation, our professional insulators will wear safety goggles, gloves, a breathing mask, long sleeves, and long pants for safety.
Types of Spray Foam Insulation
OPEN-CELL FOAM INSULATION
This type of foam is soft or weak because the cells are not entirely closed; it's as if it were made of broken balloons or soft rubber balls. This type of foam is less expensive because it uses fewer chemicals. Though it does not provide any kind of water vapor barrier, it is an excellent air barrier.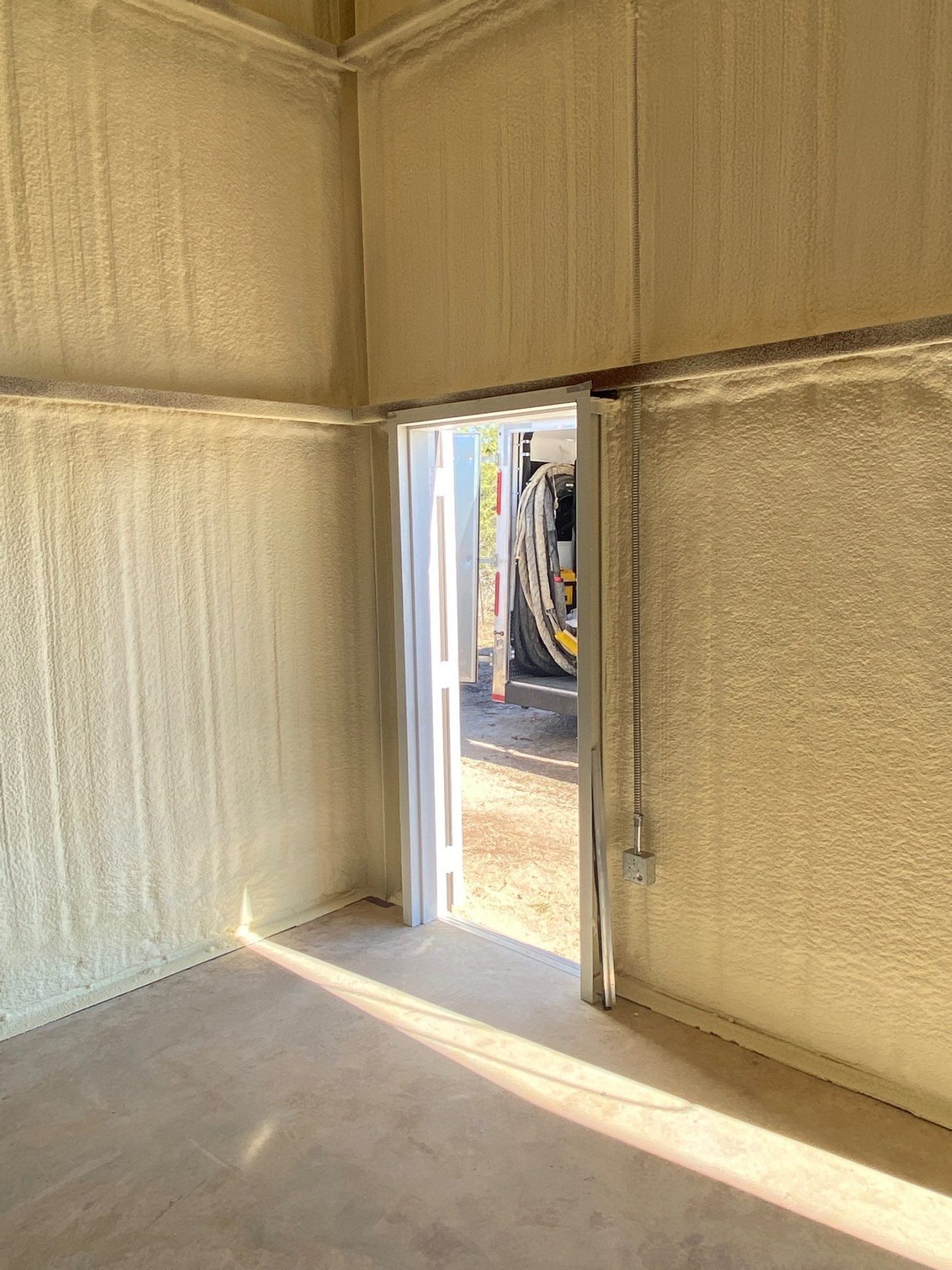 It has a sponge-like appearance and is often used for interior walls because it reduces sound by damping the movement of existing insulation. Open-cell foam insulation is not recommended for outdoor applications. Open-cell foam insulation is typically applied: for residential construction insulation, sound deadening in media rooms, under roof trusses, etc.
CLOSED-CELL FOAM INSULATION
Closed-cell foam insulation is a much dense type of foam than open-cell. Its cell structure is smaller and more compact. It is a sound barrier for both air and water vapor. It is also often used in roofing projects or other outdoor applications, but it can be used anywhere in the home. Closed-cell expands a little more slowly compared to open-cell, which expands and cures quickly, causing the tiny cells to grow so fast, which results in a soft, slightly spongy insulation that I more moisture-permeable than that of a closed-cell. Though it is a superior insulating product commonly used in residential constructions, closed-cell foam is also used in various commercial and industrial applications because of its excellent strength, insulating properties, and good vapor barrier qualities.
Spray Foam Insulation For Any Type of Home
A variety of spaces in your home would greatly benefit from spray foam insulation. Depending on what kind of home you have, spray foam insulation can help you in different ways.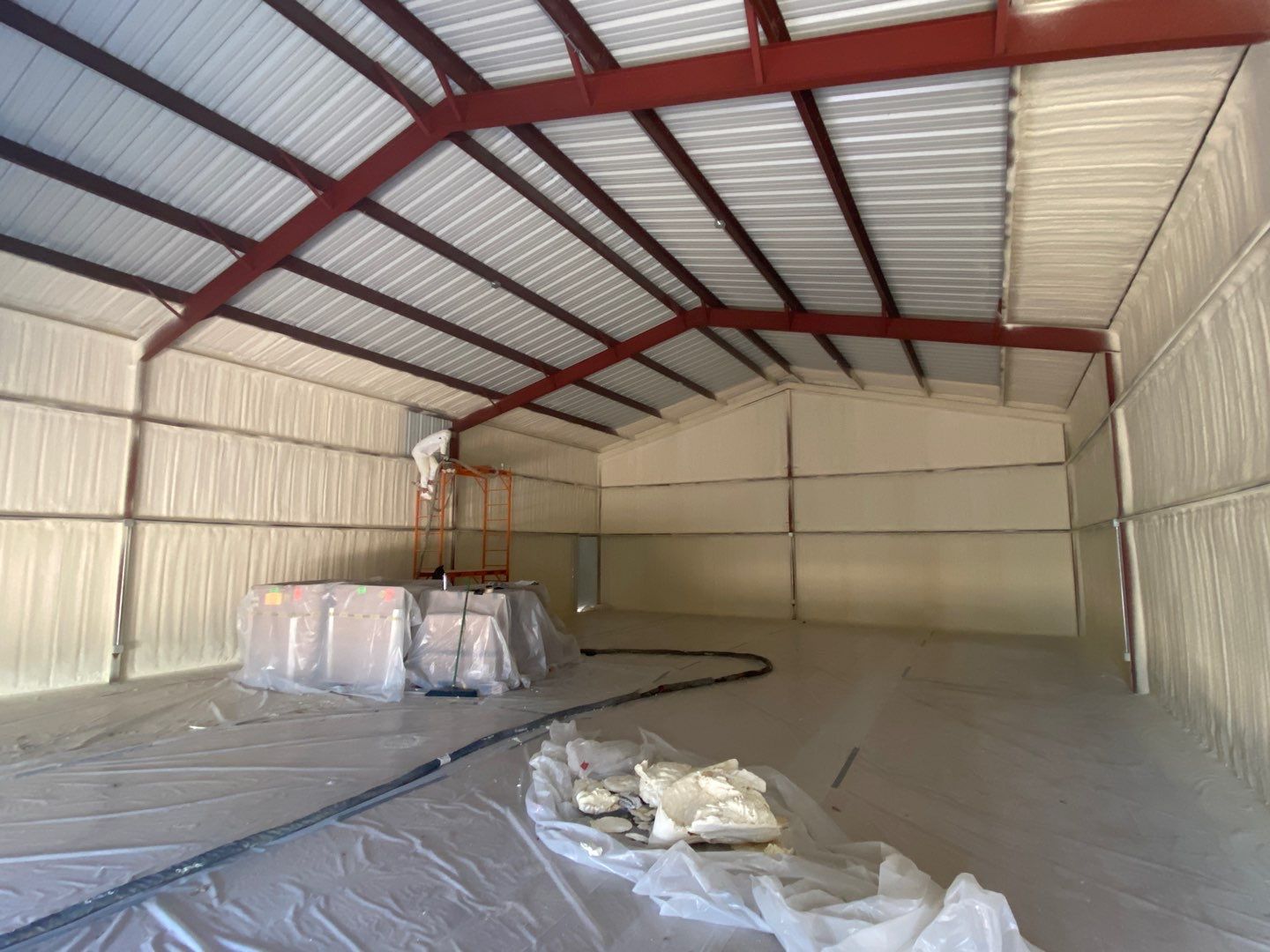 Existing Homes – If you want to improve your existing Texas home by making it more energy efficient, safer, healthier, and more comfortable, spray foam insulation can be done virtually anywhere in your home. Our most popular areas are:
Attic
Crawlspace
Walls
Garage
Windows
Media Room
New homes – If you will be moving into a new home, or having a custom home built in or around Austin, San Antonio, Houston, or Corpus Christi, now is the perfect time to install spray foam insulation to add structural integrity, improved health, comfort, and energy efficiency to your soon-to-be home.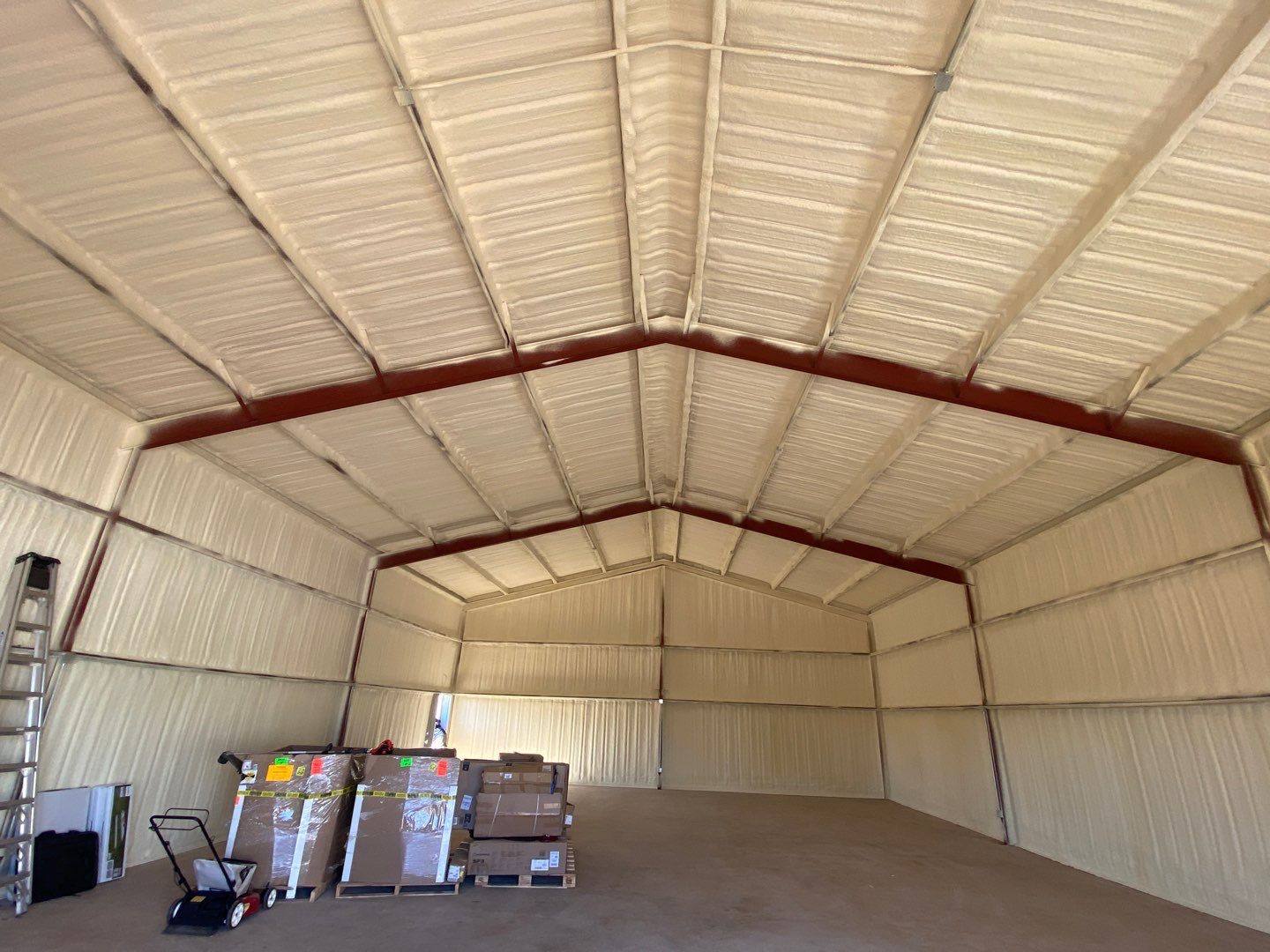 Renovations – Getting an addition? Looking to improve a space or an entire floor in your home? Improving your insulation by adding spray foam insulation will add value, safety, comfort, and strength to your renovated home. Construction is a perfect time to have this work done in your home.
Why spray foam installation should be done by a professional
Many things could go wrong if your spray foam installation is not done by a professional. Some of the issues that may arise include:
The spray foam not being thick enough
Some leakage sites may be missed
There could be too much or too little spray foam
Any of those could spell a costly disaster in your home, and then you would miss out on all the great benefits of spray foam insulation, such as:
Huge heating and cooling savings monthly
Use your HVAC equipment less often, improving your home's energy efficiency.
Adds resale value to your Texas home
Reduces allergens, moisture, and pollutants
Keeps your family comfortable year-round, even during cold winters or hot summers
 Reduces the risk of drafts, hot or cold spots
Minimizes noise from external sources and even from within your Texas home; for instance, plumbing runs
Closed-cell insulation adds structural integrity to your home
Spray foam is fire and insect resistant
There are many benefits of Spray Foam insulation. You will save on heating and cooling costs, keep allergens at bay, reduce noise, strengthen your walls and increase your home resale value. Most importantly, your spray foam insulation needs to be installed by a professional to avoid issues like some leakage sites being leaked.
Get Spray Foam Insulation!
We make your Texas home or business safer, more comfortable & energy efficient through Spray Foam Insulation. Call us today to find out how we can save money and make your home and business healthier, more comfortable, and more energy efficient!