San Antonio Area: Best Places to Buy a Home
The San Antonio area has a wonderful array of choices for purchasing a home. The city has seen amazing growth and continues to be one of the hottest markets in Texas and the United States. San Antonio is still considered one of the best "bargain" cities in the country. This means your dollar will buy much more houses in San Antonio than in much of the rest of the country.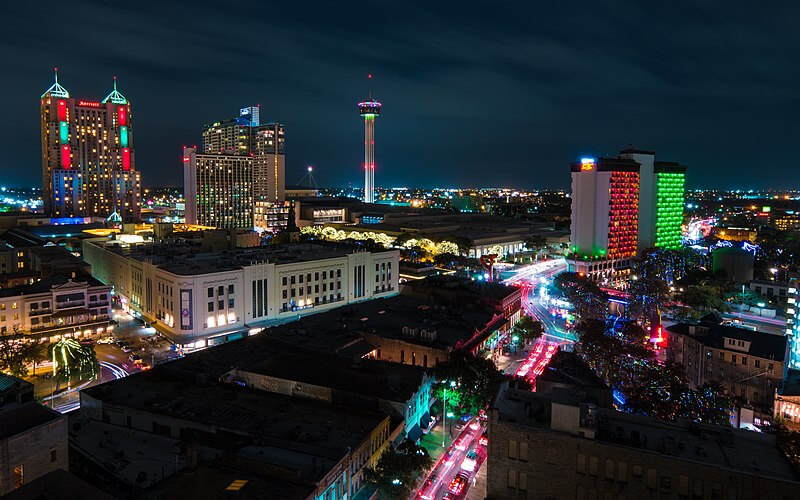 San Antonio has a lot to offer. It continues to grow but still maintains that small-town charm. It is culturally diverse and offers a variety of fantastic attractions, entertainment, restaurants, award-winning schools, a world-renowned medical center, and military bases. Combine all of that with fabulous weather year-round and you've found the perfect city to call home – San Antonio!
The city is part of the San Antonio-New Braunfels Metro area which is the 28th biggest metropolitan area. San Antonio got its name from the Portuguese patron St. Anthony in 1691. San Antonio is famous for a lot of tourist landmarks such as the Alamo, the Tower of the Americas, Seaworld, the River Walk, the Alamo Bowl, and the Six Flags Fiesta theme parks. It had also largely been made popular by the four-time NBA champion San Antonio Spurs.
Looking for the greatest San Antonio real estate?
Whether you live in Alamo City or are relocating to Texas from another state, you'll be pleased to learn that the San Antonio real estate market is one of the greatest in the country! Here are the top ten San Antonio neighborhoods for home buyers.
Alamo Heights, Texas is a premier community within San Antonio. Alamo Heights is known for its award-winning schools and eclectic small-town feel. It is only 5 miles from downtown San Antonio. It offers fine dining, unique shopping options, and a family-friendly atmosphere.

Alamo Heights, Texas is a vibrant and beautiful model city located 4.5 miles north of downtown San Antonio. The entire village is surrounded by San Antonio and is adjacent to Terrell Hills and Olmos Park. The city has a total land area of 2.1 square miles and is situated 807 feet above sea level. Alamo Heights enjoys an excellent warm climate all year round with very mild winters but hot summers. The city receives an adequate yearly rainfall of about 32.9 inches. You'll love the innovation and responsiveness of the city which highly promotes safety, integrity, and service.
Boerne
Boerne, Texas is a wonderful little town nestled in the Texas Hill Country, just outside of San Antonio. Want to get away from all of the hustle and bustle of the city, but still want quick access to everything? Boerne may be the perfect solution. Boerne is located in Kendall County and sits just northwest of San Antonio with easy access from I-10. Founded in 1849, Boerne offers that old-world charm complete with a main street and lots of local flavors.
As Boerne has grown over the years, it has maintained that wonderful charm that makes it stand out as one of the favorite spots around the San Antonio area. Options abound with many new communities available. Wonderful neighborhoods like Fair Oaks Ranch, Stonehaven, Reserves at Frederick Creek, Lost Creek, Woods of Boerne, and Trails at Herff Ranch offer something for everyone in a variety of price options starting in the mid-$100k. Start searching for Boerne homes today.
Nestled 30 miles northeast of San Antonio along Interstate 35, New Braunfels is a beautiful historic town with lovely architecture and a bounty of lakes and hiking trails. It has a population of approximately 55,000 and has experienced astonishing growth over the past decade, upwards of 40%. Home median prices hover around $150,000, with less than half a percent of growth over the past year.

Established in the mid-1800s by German settlers, New Braunfels, Texas still has the wonderful old-world charm. It offers an amazing small-town environment but is still only minutes from San Antonio. New Braunfels offers something for everyone including the Guadalupe and Comal Rivers, shopping, dining, wine tasting, museums, and a historic district. New Braunfels has a variety of new home communities from which to choose such as Rockwall Ranch and Texas Country Estates to name a few.
Northwest Crossing
Northwest Crossing is yet another popular San Antonio area for house buyers! Northwest Crossing is a perfect location for San Antonio residents of all lifestyles wishing to settle down, with reasonable real estate, expansive residential neighborhoods, a number of local parks, and available housing varying from ranch-style homes to enormous Craftsman houses.
Loop 1604 runs along the western edge of the neighborhood, offering rapid access to major enterprises such as Valero and the San Antonio Medical Center, as well as simple commutes into the city center. Not to mention, families will appreciate the neighborhood's great schools, which include Northwest Crossing Elementary School and John B Connally Middle School.
Helotes
Nestled in the northwest region of Bexar County, Helotes, Texas is a bustling small town. Helotes is becoming one of the most sought-after suburbs of San Antonio with nearly 10,000 people and growing. It offers award-winning schools, convenient shopping, entertainment, and dining among rolling hills, beautiful trees, and a hill country atmosphere.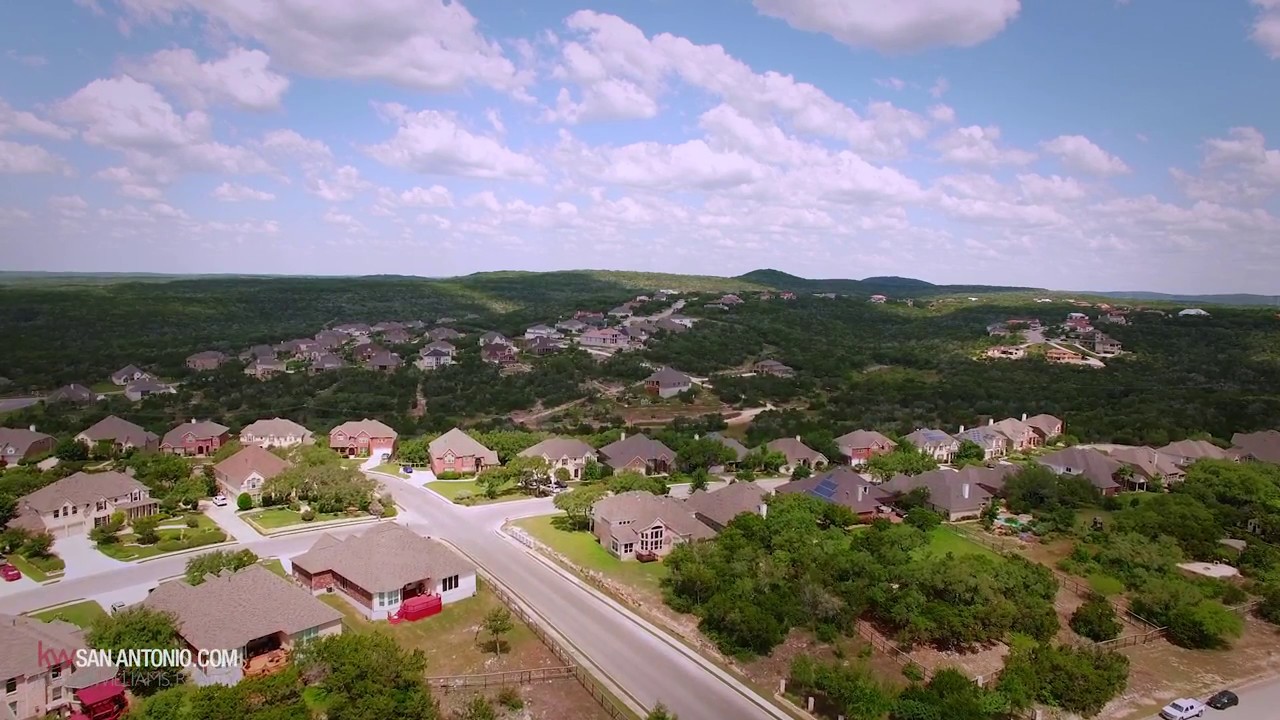 An outer suburb of San Antonio, Helotes is a quiet peaceful town with many parks in the area. It is located in Bexar County. Helotes's population was 9,000 people in 2021, having doubled in population since the turn of the century. It is a fairly upscale area, with a cost of living of 1.7% higher than the U.S. average and an estimated median household income of $91,000. The unemployment rate in Helotes is 7.10%. Helotes's zip code is 78023.
Helotes offers many new home communities. The Sanctuary at Helotes, Bavarian Forest, and Triana are just a few of the amazing new home communities from which to choose.
Schertz
Located just north of San Antonio near Randolph Air Force Base, Schertz is a premier community offering a variety of homes and communities. New home communities include Kramer Farm, Mesa Oaks, The Estates at Kensington, The Estates at Wilson's Preserves, and many other fabulous places to call home. Whether you are just starting a family or looking for a place to retire, Schertz has options for everyone.

Schertz, Tx is located south of Austin, between IH-10 and 35. It is San Antonio's biggest suburban city. The city was announced to be one of the best small towns to reside in the US by CNN Money Magazine. It has ranked number 39 on CNN's list. The city boasts a rich community and opportunities for people aspiring to live here. Schertz City Hall and Municipal Court are both in Parkway and are open Mondays to Fridays from 8 AM to 5 PM.
Cibolo
The city of Cibolo, Texas is nestled between San Antonio and New Braunfels. It offers a small-town feel next to the big city. Cibolo offers something for everyone's budget. Whether you're just starting your family or you are looking for a place to call home during retirement, Cibolo may be exactly what you are looking for. There are plenty of communities and many new homes available from a variety of builders. Builders offering homes in the Cibolo area include Wall Homes, Gehan Homes, D.R. Horton, KB Homes, Castlerock Communities, and many others. New homes start in the low 100s!
Cibolo, Texas is in Guadalupe County and was incorporated in 1965. It has a total area of 12.11 square miles, all of which is land. The city is located at 29 degrees 34.2 N longitude and 98 degrees 14.6 W latitude; and is elevated 699 ft above sea level. The population of the area as of 2021 was 17,000 with a population density of 1,403.8 people per square mile. It follows the Central Time Zone and is often called the "City of Choice".
King William
Nestled in the heart of San Antonio, the King William neighborhood effortlessly combines historic charm with modern living. This vibrant and eclectic district has become a sought-after destination for home buyers looking for a unique blend of rich history, stunning architecture, and a thriving community atmosphere.
As you stroll through the tree-lined streets of King William, you'll be transported back in time to the late 19th century. The neighborhood is renowned for its well-preserved Victorian-era homes, many of which have been lovingly restored to their former glory. The architectural styles range from Greek Revival and Italianate to Queen Anne and Gothic Revival, showcasing the diverse and fascinating history of San Antonio.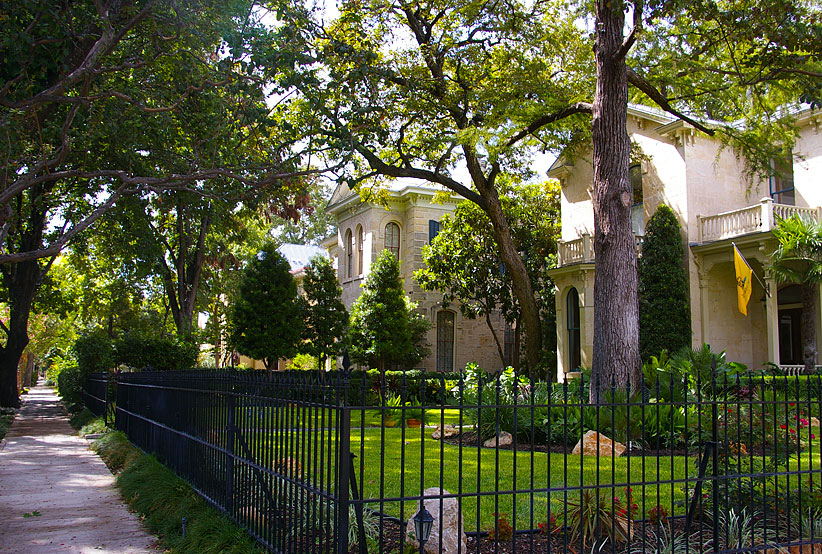 Not only does King William offer picturesque and historic homes, but it also boasts a lively and welcoming community. Residents take pride in their neighborhood and come together for various events and festivals throughout the year, such as the King William Fair and Parade, which celebrate the neighborhood's cultural heritage and artistic spirit.
In addition to its historical significance, King William is also conveniently located near downtown San Antonio, making it an ideal choice for those seeking a vibrant urban lifestyle. Residents can easily access the city's renowned dining, entertainment, and cultural attractions, including the famous River Walk and the bustling Market Square.
Stone Oak
Nestled in the scenic hills of northern San Antonio, Stone Oak stands out as a suburban paradise that offers an exceptional quality of life for home buyers. This affluent neighborhood is renowned for its well-manicured streets, spacious homes, and an abundance of amenities that cater to families and individuals alike.
One of the key highlights of Stone Oak is its excellent school district. Families with school-aged children can take solace in the fact that their little ones will receive a top-notch education. The neighborhood is home to highly-rated public and private schools, ensuring that every child has access to quality education just a stone's throw away from their doorstep.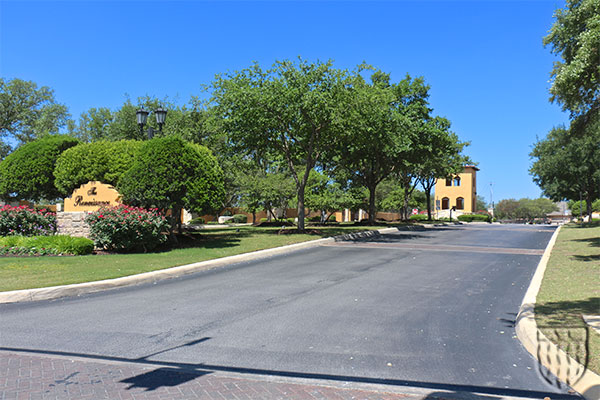 For those who appreciate the outdoors, Stone Oak provides ample opportunities to embrace nature. The neighborhood boasts numerous parks, trails, and green spaces where residents can enjoy leisurely strolls, picnics, or outdoor activities with friends and family. Whether it's a peaceful morning jog or a weekend barbecue, Stone Oak has it all.
In addition to its natural beauty, Stone Oak also offers a wide array of amenities and conveniences. The neighborhood is dotted with shopping centers, restaurants, and entertainment options, providing residents with easy access to everything they need. From boutique shops to big-name retailers, there's no shortage of choices when it comes to fulfilling your retail therapy cravings.
Stone Oak's proximity to major highways and thoroughfares ensures that residents have convenient access to the rest of San Antonio. Whether it's commuting to work, exploring the city's vibrant downtown, or visiting other popular attractions, living in Stone Oak means you're never too far away.
Southtown
Located just south of downtown San Antonio, Southtown is a hidden gem for home buyers seeking a neighborhood with an artsy and eclectic vibe. This vibrant community is rich in history and culture, making it a top choice for those who appreciate the arts and want to be immersed in a thriving cultural scene.
Southtown is known for its unique and diverse architecture, with charming historic homes and modern lofts seamlessly blending together. The streets are lined with colorful murals, quirky boutiques, art galleries, and trendy coffee shops, creating an atmosphere that is both lively and welcoming.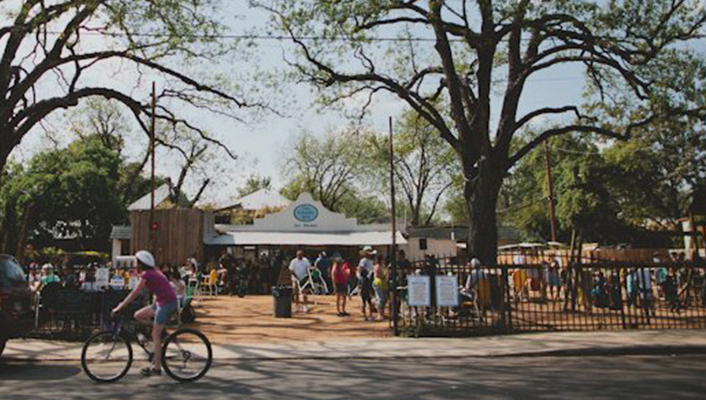 One of the highlights of Southtown is the Blue Star Arts Complex, a former warehouse turned arts center that houses galleries, studios, and eateries. Here, you can explore a vast array of contemporary art, attend art exhibitions, and even take part in workshops and classes. The complex also hosts the popular First Friday art walks, where the streets come alive with music, food trucks, and local artists showcasing their work.
Food enthusiasts will delight in the culinary offerings of Southtown. From upscale dining experiences to casual eateries, there is something to satisfy every palate. The neighborhood is known for its farm-to-table restaurants, where fresh and locally sourced ingredients take center stage. Whether you're craving Mexican cuisine, Texas barbecue, or international flavors, Southtown has it all.
Outdoor enthusiasts will appreciate the neighborhood's proximity to the picturesque San Antonio Riverwalk. Take a leisurely stroll along the river or rent a bike to explore the scenic trails. The river also offers opportunities for kayaking and paddleboarding, allowing residents to stay active while enjoying the natural beauty of the area.
Honorable mentions and Neighborhoods to explore
While we have delved into the top 10 neighborhoods in San Antonio for home buyers, there are several other honorable mentions worth exploring. These neighborhoods may not have made it to the top of our list, but they still offer unique advantages and attractions that may cater to your specific preferences and needs.
Another neighborhood to consider is Terrell Hills, an upscale and highly desirable area characterized by its luxurious homes, manicured lawns, and exclusive country club. With its proximity to the renowned San Antonio Country Club and the prestigious Alamo Heights Independent School District, Terrell Hills attracts affluent home buyers seeking elegance and sophistication.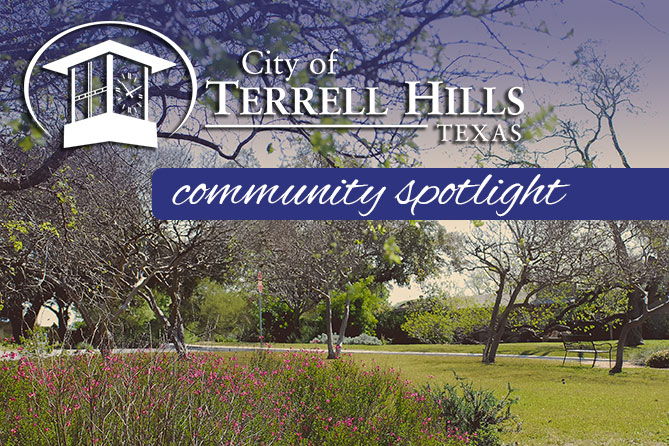 Lastly, don't overlook the charm and affordability of the Beacon Hill neighborhood. Located just north of downtown, Beacon Hill is a historic district known for its diverse architectural styles, including craftsman, Victorian, and Tudor homes. With its close-knit community and easy access to major highways and downtown attractions, Beacon Hill presents an attractive option for first-time homebuyers and those looking for a unique and vibrant neighborhood.
Conclusion and final thoughts
We hope you found our article on the top 10 San Antonio neighborhoods for home buyers informative and helpful. Choosing the right neighborhood is a crucial decision when buying a home, and we have provided you with valuable insights to make an informed choice. Whether you're looking for a family-friendly community, a vibrant downtown area, or a peaceful suburban retreat, San Antonio has something for everyone. We hope this guide has inspired you to explore these neighborhoods and find your dream home in the beautiful city of San Antonio. Happy house hunting!
Featured image by Nan Palmero